I'm currently a gestational carrier for a couple living in New York City. It's similar to a surrogate except I have no biological relationship to the babies. We found out in Feb that both embryos took and I'm carrying twins. It's been a really tough journey thus far and while some days I regret doing this I know the end result is going to be 100% worth it. I'm open to questions or random PTs. It's a great thing to do for someone so if you're interested I can shoot you in the right direction.
1/25/13
:Headed to NJ to have the embryo transfer done. 2 embryos were transferred in the blastocyst stage of fertilization.
2/7/13:
Blood work, BETA test. POSITIVE BETA! HCG levels were at 1000 when they were only aiming for 50-100! Off to an amazing start!
2/13/13:
More blood work and HCG levels have risen from 1000 to 8300!
Good sign so far!!!! Also the start of morning sickness. Lord have mercy.
2/18/13:
First ultrasound! Little baby beans with itsy heart beats. TWO OF THEM!TWINS! Heart rates were 113 and 109, doc said they both looked very healthy. EDD 10/13/13! It's now a real and true "verified" pregnancy!! Morning sickness is also officially killing me. Wah!
2/25/13-4/1/13
:Weekly ultrasounds done to check on the progress of the twins. Both have been growing fine. Morning sickness is still a huge pain in the ass.
5/5/13
: Started feeling funny at work and ended up heading to the local ER. While I was there I started having SVTs and my heart rate reached 180+ beats a minute. They did an ultrasound to check on the babies and both are fine. I personally think it's a boy & a girl but I don't wanna spoil the surprise for the IPs. Am now also on a twice daily beta blocker.
5/10/13
:Worked my last day of work. I just couldn't handle the stress of 40 hours a week, my heart being a pain, and my stomach slowly plumping up.
5/10/13:
Got a call from the doctor and I had a nasty UTI, medication now for that as well.
5/28/13
: Intended parents are coming from NYC for the gender ultrasound!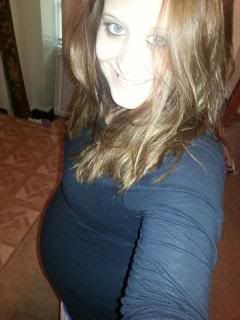 This is Me! Name's Amanda.
This is Us. My perfect,beautiful little family.
Some useless, boring info:
I'm 23.
I'm engaged to my long time boyfriend, Michael.
We've set the date for November 1st, 2014.
We have a beautiful daughter.
Her name is Zoey Kathryn...she's the center of our world.
Currently living in Lakemore, Ohio.
I'm a self-proclaimed nerd.
I dig books, I read all the time.
I enjoy baking and I want to open a bakery/ coffee shop one day.
I'm obsessed with learning something new every day. Even if it's something unimportant.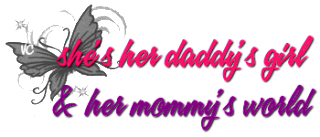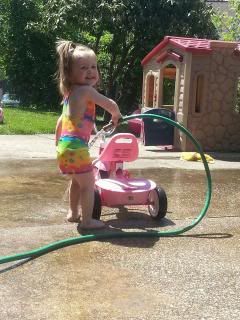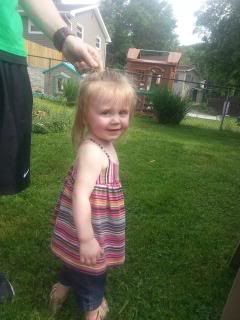 This is my Zoey Kathryn.
Words cannot describe how much I love her. I know every mom loves their child unconditionally but sometimes it scares me how much she means to me.
She talks SO much. Even her doctor says she speaks better than some children double her age.
She loves Yo Gabba Gabba & Bubble Guppies and to draw/paint on anything she can get her little fingers on.
She has EVERYONE in her life wrapped around her finger, it's ridiculous.
Anytime music is on she'll dance around like crazy.
She adores popsicles, cars gummies, and beef jerky. (Weird kid, I know)