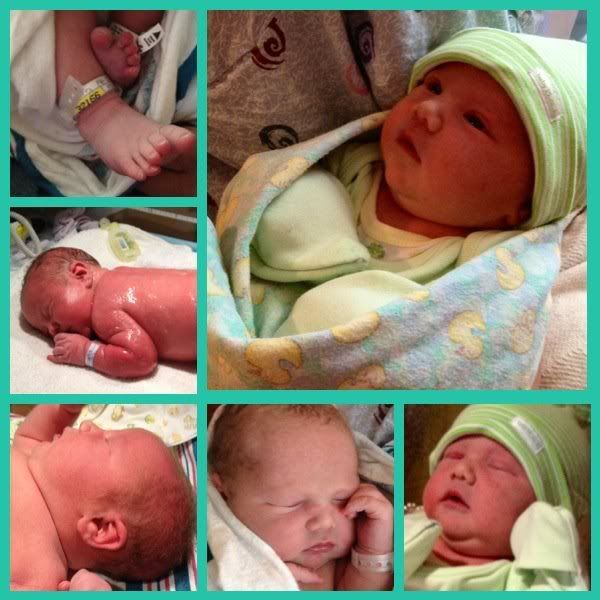 Welcome Maximus Merrit! 07-14-12.. 8 lbs 8 oz. 21 inches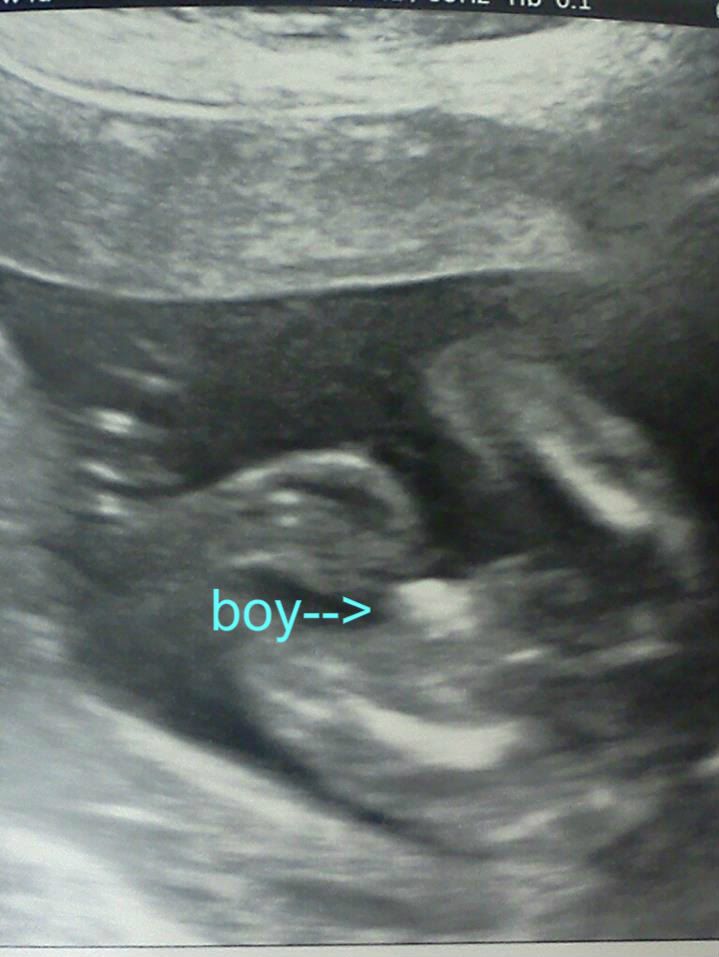 *When is your due date?

July 20, 2012


*When did you find out you were pregnant?

4:25 PM November 23, 2011. My daughter and i just had built a snow man. lol.


*What was your reaction?

Excited, I almost didnt beleive it. My husband and I have a hard time getting pregnant. I really didnt expect it I was suprised. My husband was at work I had to call him right away. I had taken the test expecting it to be negative.



*What week are you in?

22th week


*What was your weight pre-pregnancy?

194 Lbs



*What is your current weight?

196 (11/29/11)

201 (12/01/11)

206 (12/20/11)

206 (01/02/12)

210 (01/12/12)

213 (3/16/12)



*Do you know the gender of your baby? If so, what?

BOY!!



*Do you have a name picked out? What?

Maximus Merritt Berg



*Is the child being named after someone?

Maximus is an original no family ties there Merritt (his middle name) is My father inlaws middle name and his fathers first name



*Who is going to be with you during delivery?

My Husband and My Mother.


*Natural or medicated childbirth?

natural of course.


*How are you feeling right about now?

Round. LOL I have alot of energy compared to earlier in my pregnancy but I have felt amazing lately



*What was the first thing you bought for baby? Havent bought anything yet, waiting to find out pink or blue. plus I have everything left over from my other 2 kids both girl and boy stuff.

*Do you feel you are ready to have a baby?

Yes, this is my third and final lol


*Are you excited or scared about delivery?

excited, I have done it 2 times already and both times my labor and delivery was a peice of cake

It isnt anything that makes me nervous




*Any food cravings?

lol tomatoe grilled cheese, tomato soup, raw tomatoes lol Condiments like mustard on potato chips, ketchup, ranch, hot mustard, tobasco, mayo.... I cant get enough condiments! lol
I Love my Family
I'm really laid back not really your average girl....I like to hang out with the guys more then I like hanging out with girls (Jenny Young, Katie Rideout and Kyla Greenwood excluded they are my bestest buds).
I have a beautiful 7 year old Daughter named Ava, and a handsome Son Samuel who was born on on the 4th of July 2010. My kids are everything to me, Nothing comes before them.
I have the most unbelievably wonderful husband Ever, his name is Aaron. I couldn't find a better person to spend my life with. I know I found my soulmate. He is a rare find I have never met anyone like him. They just dont make em like him anymore ;)
I work in a Doctors office out in Scarborough. I love to have fun and be around friends and family whenever I can find the time which isn't very easy lately... well thats enough about me most of you know me pretty well anyways!
Get your own gender prediction
My other kids pictures
Ava Maria age 7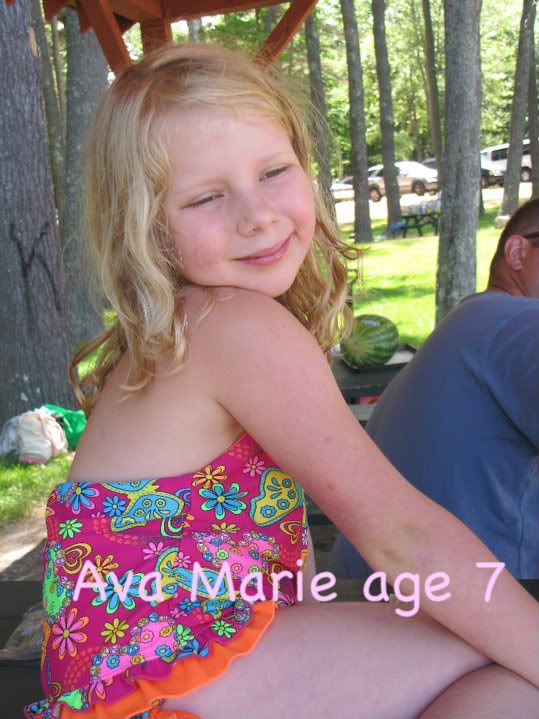 Samuel age 17 months