Currently in Hawaii but moving back to TN soon! My life has completely flipped around in a matter of a week. My daughter's father has become nothing more than a sperm donor and I've become a single mother. I'm going to need a lot of help and advice to come I think so I'm thankful for this site. Anyway, that's just a little about me, feel free to PT me, I don't mind =]
About the mommy.
Name:
Samantha
Age:
20
Is this the first child?:
Yep
About the daddy.
Name:
Jonathan
Age:
24
Is this the first child?:
Yessir
Finding out.
What day did you find out you were pregnant?:
April 13, 2011
How did you feel when you found out?:
So completely unbelievably EXCITED!
Who was with you?:
The kitties and puppies. Hubby was at work lol.
How did the daddy react?:
Well, when he FINALLY got home I said "I have some bad news" he gave me a funny look and asked what I was talking about so I told him we weren't going to be able to save as much money from the deployment. He looked at me weird again and asked why so I told him "Babe, baby stuff isn't cheap." After like a 3 second delay he whipped his head around to look at me and with the most excited look I've ever seen on any person's face asked "You're pregnant?" After about 5 minutes though that turned into "Oh shit, I'm gonna be a Dad. What do I do now?" lol. Then he asked me if I was absolutely sure. He's a dork but I love him <3
Telling the grandparents.
How did your parents react?:
Dad refused to even say pregnant or baby lol. He said, "Congratulations on your mommy-ness." He has a hard time accepting his baby growing up haha. Then he said "Didn't your mother tell you where those things come from?" >.> Oh Father. Mom wasn't surprised. We had been trying for about a year.
How did his parents react?:
His Dad wasn't surprised. Jonathan said "Well I have good news." What does his Dad say? "Sam's pregnant?" Wtf! Lol. His Mother is no longer with us.
How often do they call to check on you?
Mom used to call every day, now she rarely calls. Dad calls about once a week.
About the pregnancy.
When is your due date?:
December 17, 2011
How far along are you right now?:
14 weeks 4 days as of June 22, 2011
Have you had an ultra sound?:
Two!
Have you heard the heartbeat?:
Yup I heard it through Doppler twice and a transvaginal ultrasound once!
Sex of the baby.
What do you want.
Boy or Girl?:
We both want a girl =]
Do you know what you are having now?:
No =[ Not until he gets home for R&R in September!
Are you happy with what you are having?:
Well idk yet lol. I really don't want a boy, I will love a boy just as much but I REALLY want a little girl. I also REALLY don't want a little Jonathan, because him and his brothers were horrible children lol.
About the birth.
Who is going to be with you?:
Probably nobody =/ Family live 5,000 miles away, husbands deployed, and most of my friends are PCS'ing and ETS'ing
Are you going to video tape it?:
I'm gonna try and skype my husband for it lol
Natural or medicated?:
Natural as long as I can!
Do you think you will have a c-section?:
I really hope not.
Do you think you will cry when you first hold your baby?:
Well, considering I cried when the car crashed at the end of the movie Cars tonight, I'm sure I will lol.
Do you know what you will say to the baby when you first hold it?:
You're a mean little booger! Haha jk, I honestly have no idea.
Are you scared about the labor?:
Eh, scared about doing the entire thing alone, not so much of the actual labor.
Names.
Do you have a name picked out?:
Laura Lynn Ashley for a girl (Laura for his mother, Lynn for mine) and for a boy we're undecided. I like Aidan James Ashley or Jonathan James Ashley. Jonathan hates his name so he says no, and he's not sold on Aidan but he doesn't hate it.
Is your baby going to be named after anyone?:
Girl will be named after both our mothers, boy will have my father's name and hopefully my husband's as well.
Did the daddy help pick the name?:
I completely picked the girl name but when I suggested it he absolutely loved it (he was VERY close with his Mom and loved I was willing to name our first daughter after her). Boy names we talked about though. Although... I'm pretty sure I actually picked out both boy names too lol. He's kind of lacking in the baby name department.
Other random questions.

Have you felt the baby move?:
Not yet, but I'm sure I will soon!
What was your first symptom?:
Always exhausted, heartburn, and my boobs hurt SO freakin bad!
Will you have godparents?:
Probably not.
What is the babys room theme?
I honestly don't know xD I suggested an underwater theme because he and I both love the ocean and he loved it... but now I want a jungle theme and he says no! So I have no idea lol.
Are you ready to be a mommy?:
I was SO ready to be... and now I'm like wtf did you do?! Lol. Doesn't help that I've gone through the entire pregnancy alone though. Every bad and scary moment I was alone =/
What do you think the baby will be a "daddys girl/boy" or a "mommys girl/boy"?:
They will probably love their Daddy either way lol. I was a total Daddy's girl and my nieces absolutely ADORE him.
Will Baby have any Sibilings: In a few years lol. We want 4 altogether.
How old is the Baby's Sibilings:
Unborn lol
Are you having a Baby
Shower:
Probly not =/ My entire family and most of my friends are in the south. I will only be there once this pregnancy and that's about 1 1/2 months before I find out what we're having.
What is the Theme:
None =/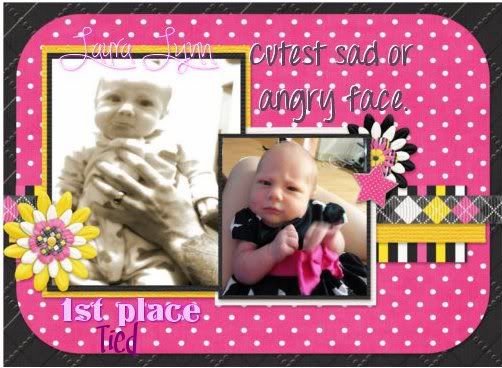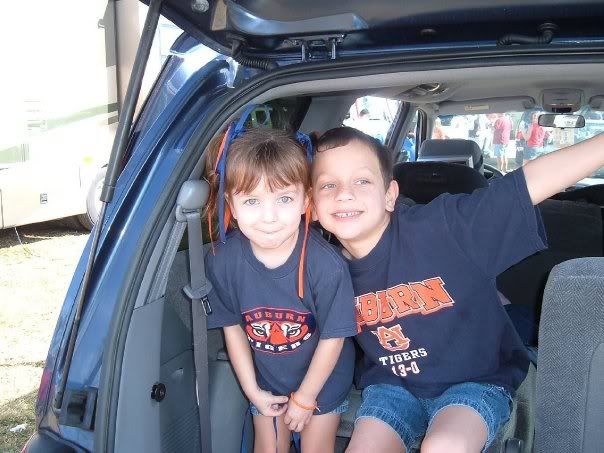 My niece Anna shortly before she passed. RIP Anna Banana <3 7/2/2002 - 4/3/2006