I'm a 24yr old happily married and we have a beautiful daughter named Kaydence who was born on September 11th,2011 (8lbs 11oz 20in). We also just recently found out we're expecting again! We're due on JAn 27th 2013 and this time having a baby BOY!

I love my horses and spending time with my family and friends.I also enjoy cooking and gardening.I look forward to meeting new people and moms, esp. in my area! I love to chat with different people.If you'd like to chat, just send me a message!
comment
posted 12th Jun '12
I am Happily married to a wonderful amazing sexy man! I am 29 yrs old and pregnant with our first child and we just found out that we are expecting a baby girl! Her name will be Dawn Marie and our due date is Aug.19th!
I am looking for new mommies and mommy-to-be's that I can talk to from time to time compare experiences and just have someone that is going through the same things as I am. This is my first pregnancy and don't really know what to expect so anyone else looking for new mom's to talk with please feel free add me as a friend on facebook as that is my main communication. Simply send me a message letting me know you are from the baby gaga forums so I know to accept the friend request
http://www.facebook.com/AndrewNChrissy
Horses,animals,photography,outdoors,cooking,gardening
Shayla Belote
*Erika*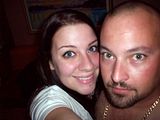 ❤mukhins ❤
Hooah Wifey

OhSoFKN Fabulous
HESTER HERE 9-11-11
AIDEN & MACY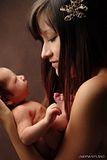 MommyMorgan11
Navy*Wife
Sirena Haywood