Where to begin? Ahhhhh names Ash. Married to my best friend. LO is 5, he has autism, we've come a very long way with his autism, still a day by day struggle but he is at a very high functioning level now so we are slowly making progress. With my second pregnancy unfortunately miscarried at 5 weeks. Third time around babygirl was born at 25 weeks, and lived for exactly 7 1/2 hours before she left us to go be with other angels. I miss her so much, it still hurts every single day. RIP Clarity momma loves you more than anything 11/14/11, anything else you wanna know feel free to msg or pt me. http://forum.baby-gaga.com/about2209514.html. and the newest addition Damien lee born 11/28/12
comment
posted 9th Aug '12
my fiancee wants a girl. But i want a girl we planned this baby and had sex on the day of ovulation and there's a theory that if you have sex that day you'd mpst likely have a boy. But who knows ! haha ... the @0th of this month seems so far away ! but im truly excited. as long as babys healthy i guess it really shouldnt matter, but i want to see a PENIS too hahahaha
congrats i know your husband must be siked to have a boy is that also what you wanted ?
유+웃=❤
sadelove
Chuck Norris
Squeaky McGee [29 wks]
Paging Dr. Google.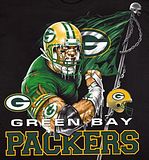 ~~~PU~~DEAN~~~!!!!!!!
*PeanutButter*
BG ~Jennifer~
P Pickle Pants
Mommy to my rainbow